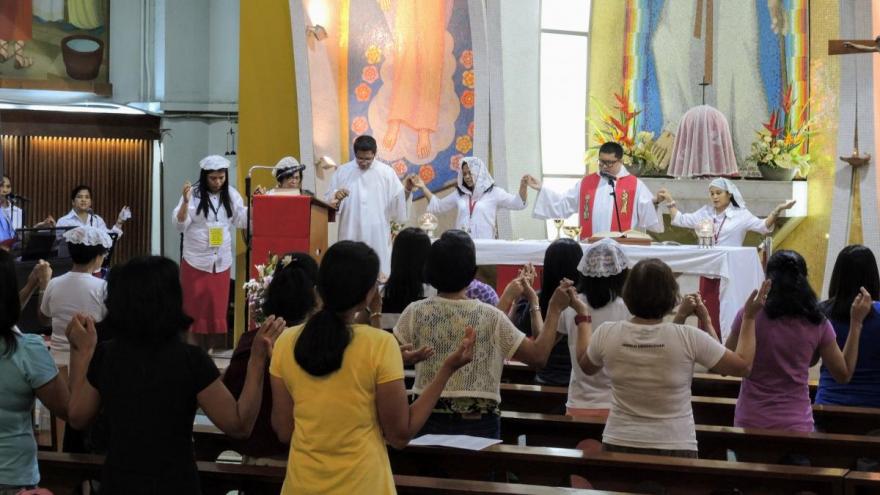 Living in a mostly secular society, Hong Kong Chinese typically feel no need to formally identify themselves as "members" of any religious tradition. They feel free to participate in any of several Chinese religious traditions as needed, without belonging to one. Some scholars describe practice simply as "local religion," a mélange of Taoist, Buddhist and local religious practices. These practices include temple festivals to celebrate deities' birthdays, intercession to patron deities to solve problems or invite fortune, fengshui, and ancestor worship.
Protestantism is the historic and still dominant form of Western, Christian religious practice in Hong Kong, though today Catholics are not far behind compared to the total number of Protestants.
To date, most of the Catholics and Cultures site for Hong Kong focuses on the experience of migrant Filipino Catholics, who also provide cross-cultural insight into the character of Hong Kong Chinese life and Catholicism. Read more...