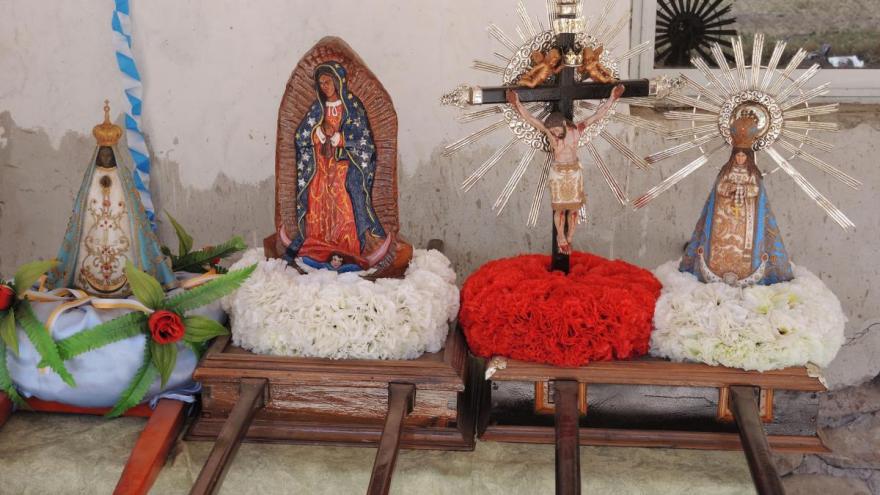 Occupying the largest part of the Southern Cone of South America, and stretching from Northern deserts and tropical areas to sub-polar Tierra del Fuego, Argentina shares a good deal in common culturally and religiously with other Latin American societies, particularly when it comes to the prominence of Marian devotion. Still, the Southern cone countries — especially Uruguay and Chile, but also Argentina — differ from from most other Latin societies in terms of economic prosperity and lower levels of religious practice and commitment.
In a number of very public, visible ways, Argentina appears to be an especially devout country. Catholic images are prominent in public spaces — on esplanades, at public schools and universities, town offices, police stations, public parks, etc. Marian feasts regularly draw out large crowds, and supplant everything else in town, sometimes for days, as at the feast of the Señor y Virgen del Milagro. This presence in public space is largely taken for granted. But in Argentina, like its neighbor Chile, a good deal of survey data reveals lower levels of religious practice and commitment than one might expect. Read more...
In the Journal of Global Catholicism
Gustavo Morello, SJ, "Catholicism in Context: Religious Practice in Latin America," Journal of Global Catholicism 6, no. 1 (Fall 2021): 46-63, DOI: 10.32436/2475-6423.1104.