Monday, October 5, 2015 - 4:30pm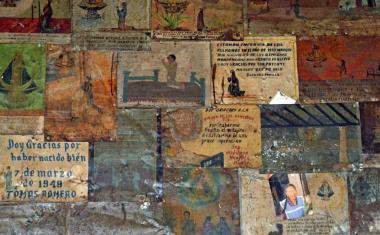 Rehm Library
College of the Holy Cross
United States
Frank Graziano, John D. MacArthur Professor of Hispanic Studies at Connecticut College, explores how certain statues and paintings—the Virgin of Guadalupe, the Lord of Chalma, the Virgin of San Juan de los Lagos—are endowed with sacred presence and consequently have the power to perform miracles. His illustrated talk focuses on the nature of miracles and of votive offerings made in gratitude and compensation.
Graziano is author of the book Miraculous Images and Votive Offerings in Mexico, forthcoming from Oxford University Press in November 2015.
One of the Deitchman Family Lectures on Religion and Modernity.