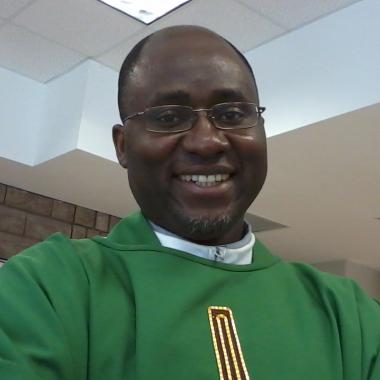 Advisory Committee Member
Rev. Stan Chu Ilo is associate professor of Catholic Studies at DePaul University and research professor for its Center for World Catholicism and Intercultural Theology, where he coordinates the African Catholicism Project. He is a visiting faculty at the Institute of Social Ministry and Mission,Tangaza University College, Nairobi, Kenya and is the founder of the Canadian Samaritans for Africa, a nonprofit that works directly with African women to help them alleviate poverty. He was ordained a Catholic priest in his home country of Nigeria.
He is editor of the African Christian Studies Series for Pickwick Publications, Wipf and Stock Publishers; a commentator on Africa, religion, and politics for Canada Television and Al-Jazeera; a columnist for CNN African Voices, Catholic Register and Premium Times; and a blogger for Huffington Post's World Affairs, Religion, and Black Voices sections.
Fr. Ilo is author of "A Poor and Merciful Church: Illuminative Ecclesiology in Pope Francis" and editor of "Love, Joy and Sex in a Wounded World: African Commentaries on Pope Francis' Amoris Laetitia," and "Wealth, Health and Hope in African Christian Religion: The Search for Abundant Life."
Watch his 2018 talk at the College of the Holy Cross»
Read his article in the Journal of Global Catholicism: "Contested Moral Issues in Contemporary African Catholicism"»